Find out how to configure/manage your account.
Click on the New User Registration link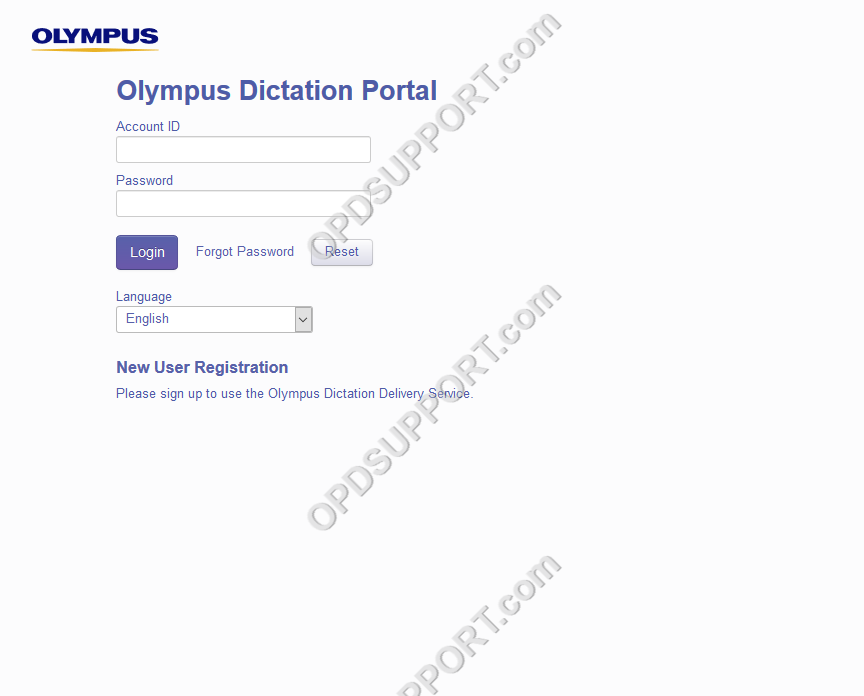 Fill in the following information, multiple authors can be added at this stage or once you're logged in. Click Next when ready.
Please note, the Account ID should be the Company name (if applicable) rather than an individual users name.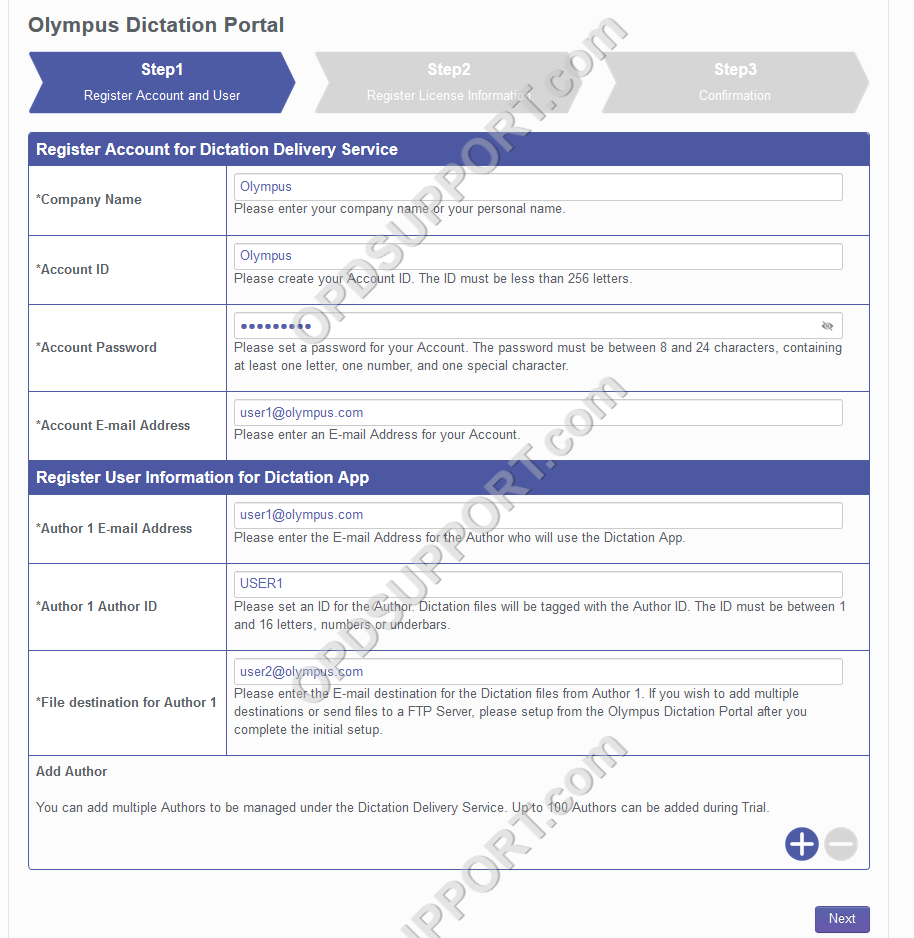 Once again, fill in the following information
At this stage, you can either go ahead and click Next to begin your trial…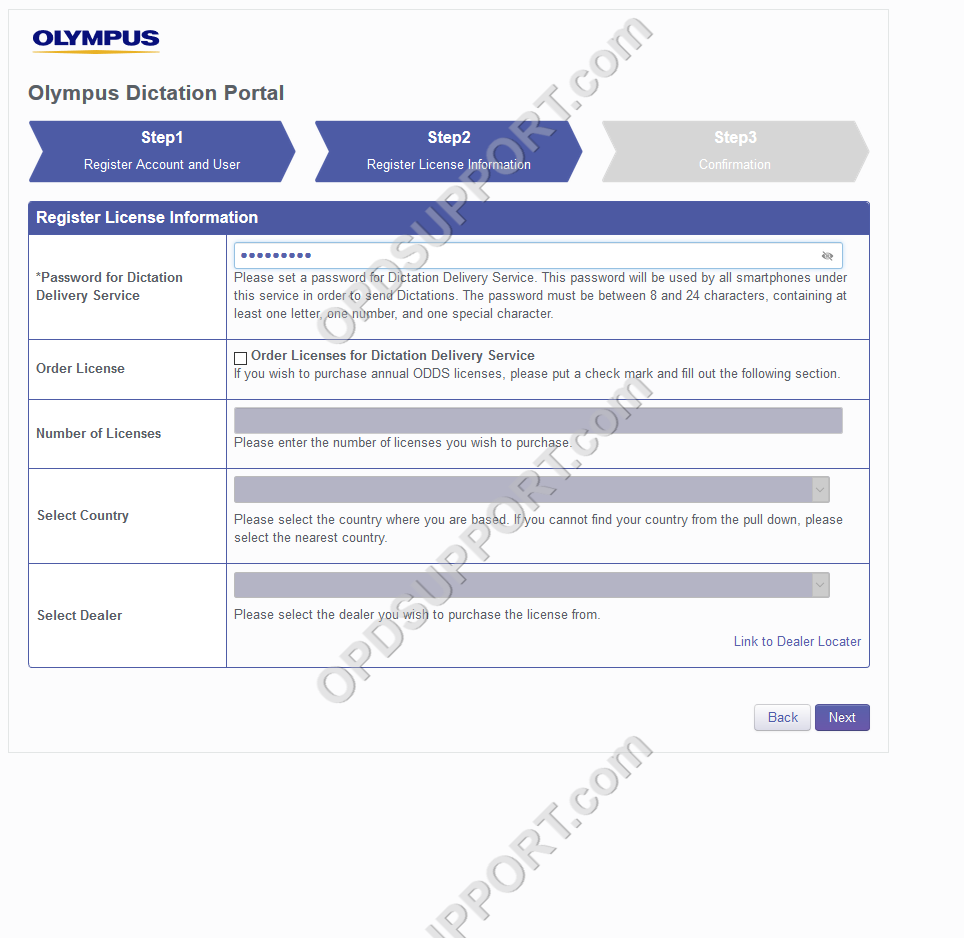 Or you can order licenses and skip the trial.
Enter the number of licenses you wish to purchase and select an Olympus reseller from the list.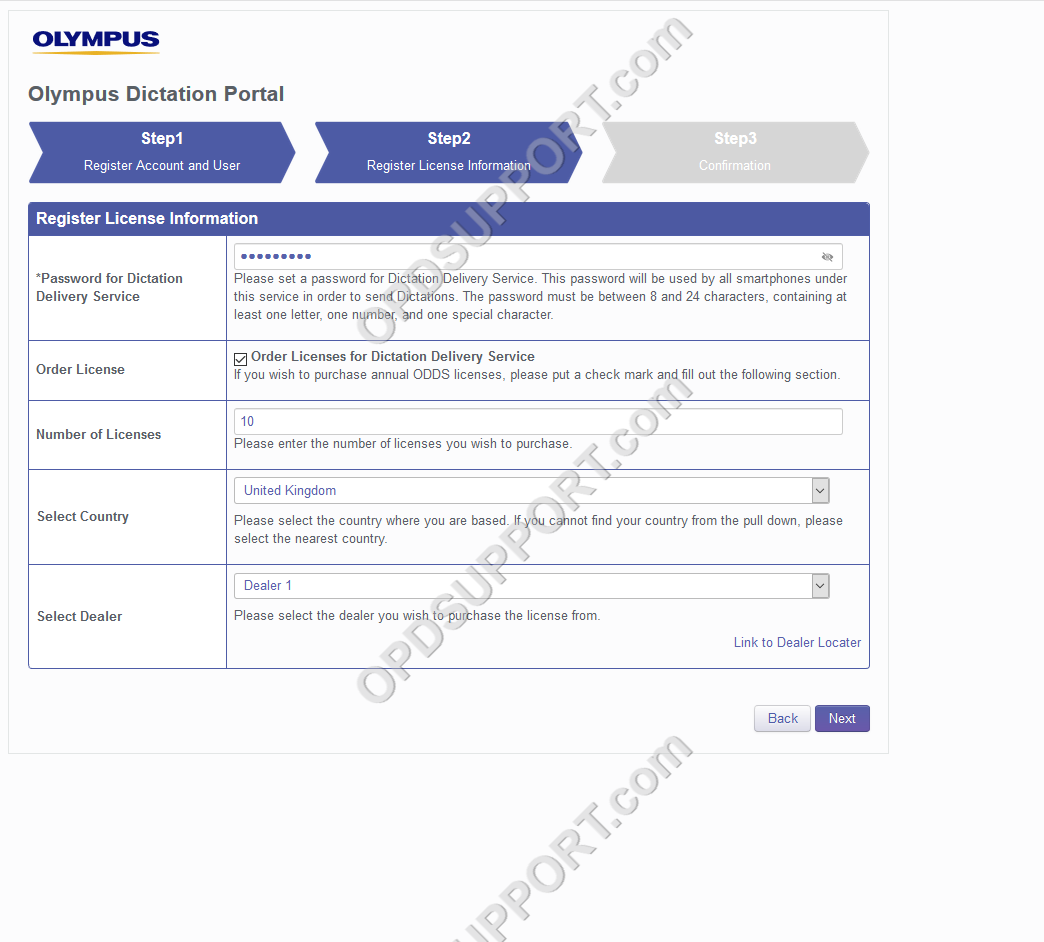 You should then see a confirmation screen.
Agree to the Terms of Use and then click Register.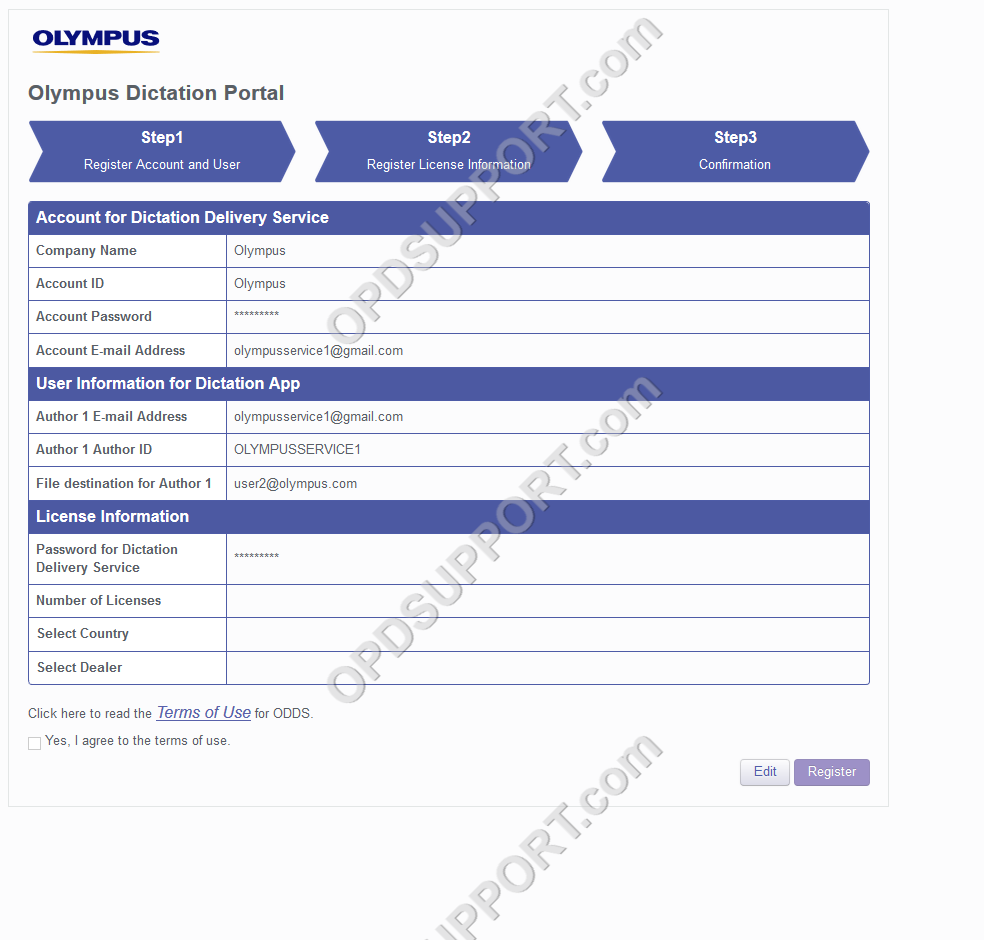 If you opted for a trial, you should then see the following. Click here to view our guide on configuring your licenses. If you ordered licenses, you will need to wait until they have been issued by your reseller.