If you experience an issue, whereby the DSS Player for Mac crashes when a Digital Voice Recorder is connected or if its not recognised in DSS Player for Mac. Follow this guide to resolve the issue.
You need to enable a Mac security setting that allows the Olympus recorder to connect. Please ensure you have the latest version of DSS Player for Mac installed, download available here.
Follow the steps shown below, to load the USB Driver.
Note: The DSS Player software may need to be reinstalled in order to see this security option.
Select Apple menu > System Preferences and click Security & Privacy.
Then click the Allow button, shown in the lower part of the screen.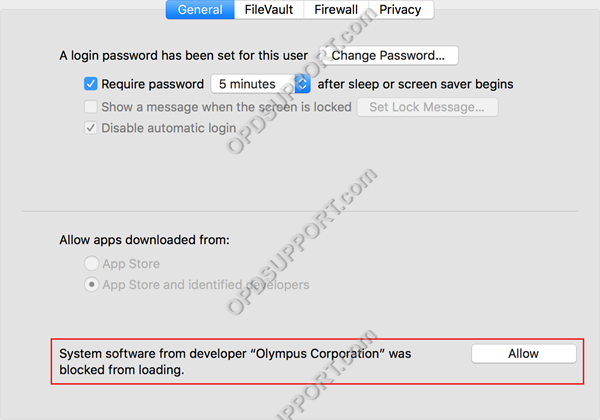 If you would like to reboot immediately click Restart. If you would like to reboot later manually, click OK.

Note: If you have a Mac with the Apple Silicon chip, you may see the option to Enable system extensions.
If this is the case, you need to change the Security Policy to Reduced Security, and tick Allow user management of kernel extensions from identified developers. Please follow the steps to get to the Start Security Utlity from the Apple support article here.