This article goes through how to deploy the firmware updates via the SCP.
Note: It is possible to deploy the firmware updates via WiFi to the DS-9500 to do this, you must have the Wireless Communication Service installed and configured for device management please click here for more details.
First register the firmware update in the SCP by clicking on Workflow menu at the top.
On the left menu click on Devices.
Click on Firmware tab and click on Add.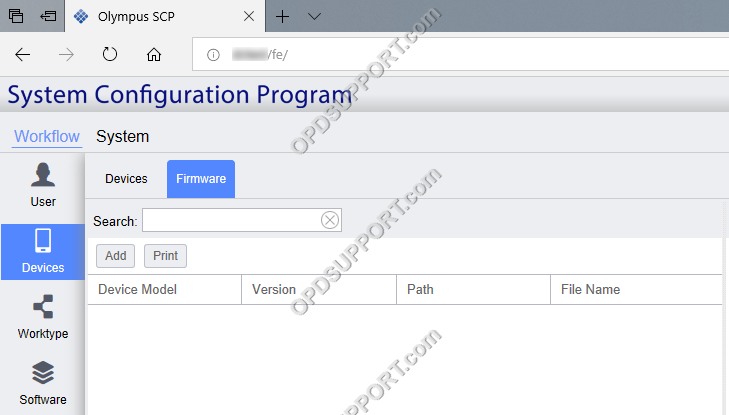 In the Edit Firmware section fill in the following.

Select the device model from the dropdown list to apply the firmware to.
Enter the firmware version.
Type in the path to the shared folder which contains the firmware updates.
Type in firmware file name that will be deployed.

Click Save

The firmware update will now be registered.

Based on the network load, you can change the amount of devices that can be updated at the same time.
To change these settings navigate to System and then System Settings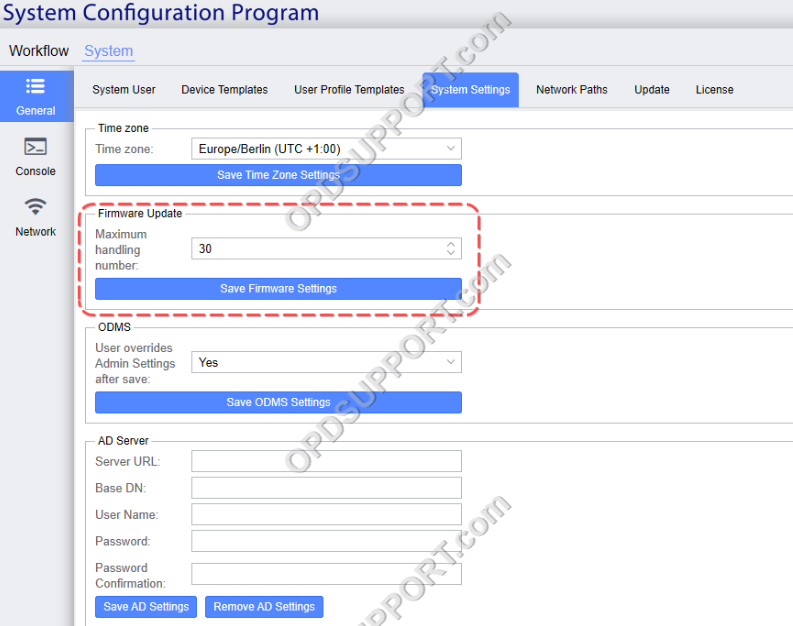 Note: If the number of devices confirming for new firmware exceeds the maximum number, the SCP will reply as "No new firmware available". In this case, the firmware deployment will be executed at the next firmware update check.
Now to deploy the firmware to the specified device click on the Devices tab.
Select a device
If this is being applied to multiple devices you can selectively pick the groups, users and devices.

On the right pane click the Firmware tab.
Click Update.
When the user connects the recorder to a PC which has the SCP client installed it will detect that a firmware update is available and will apply to the device.