The ODMS software can be configured to automatically email a dictation to recipient(s) immediately after downloading the file.
Note: This feature requires that an Email profile is configured in ODMS. See Email Setup for instructions.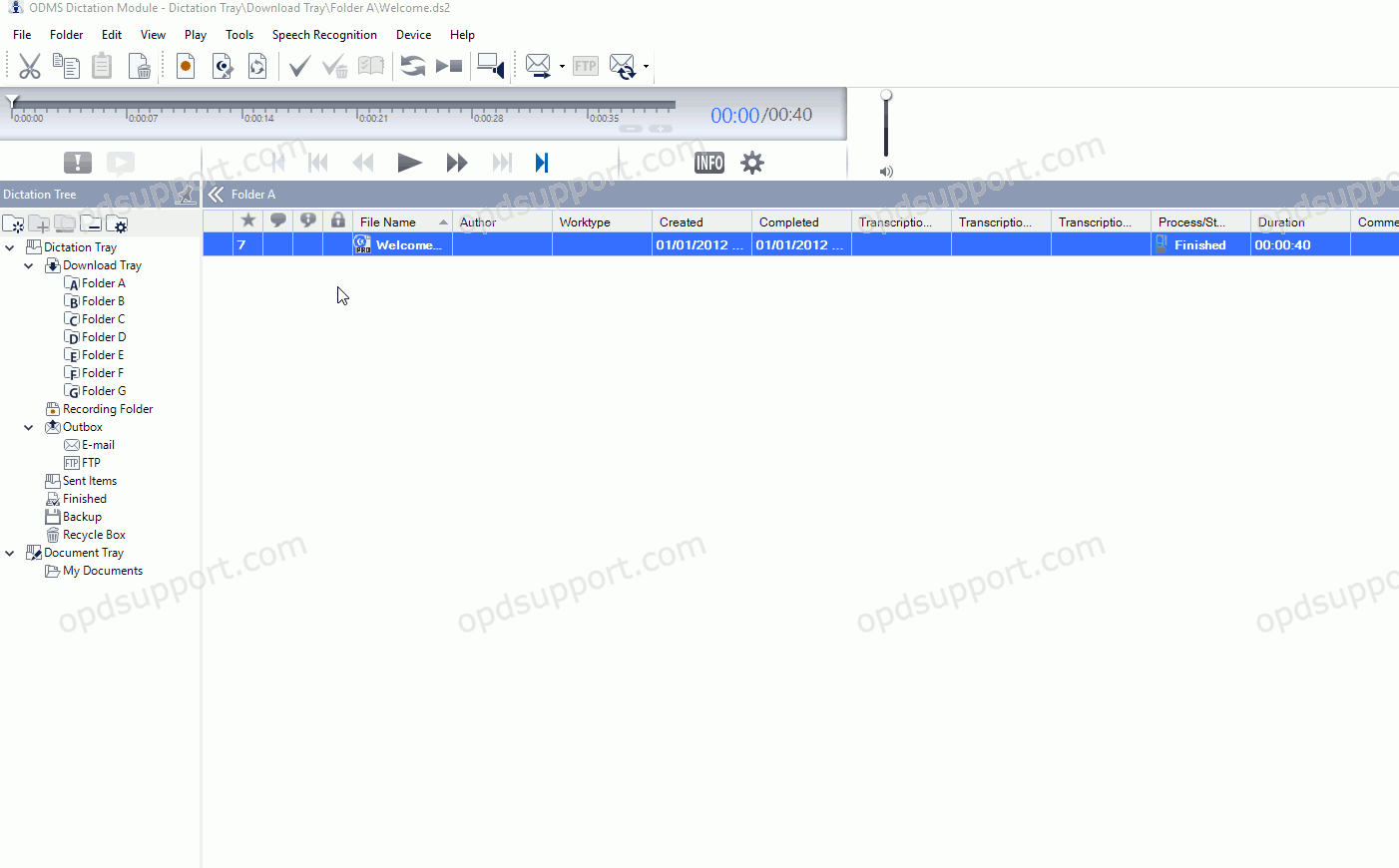 How to enable Auto-email
Go to Tools > Options > Folder Design.
Select a folder, for example, Folder A. Any files downloaded to the folder will be sent automatically.

Note: Selecting Download Tray will automatically apply the setting to Folders A-G.

In the Send via Email field click on the … button.

Enter the recipients, a subject and a message.

Note: Click TO, CC or BCC to open your address book and specify the recipients.

Tick the Automatically send the message tick-box.
A confirmation dialogue can also be enabled so that ODMS will display a prompt asking if the files should be sent or not after being successfully downloaded.
Then click OK

Next click on the Email/FTP tab
select Send/Receive from the list
Tick the box automatically send files via E-mail/FTP
Select Send files in the Outbox immediately
Click OK to apply the settings.